18V 30W FM радио солнечного дома освещения генератор солнечной энергии
МТО SL216FM
1. о продукте описание генератор солнечной энергии:
Remote control
Radio remote Controller
Solar Panel
1pc 18V30W polycrystalline panel+ 5m cable
SMF lead Acid Battery
1pc 12V20Ah rechargeable
Lamp
2pcs LED 3W lamp + 5m cable of each bulb
USB port:
2pcs 5V output for mobile, MP3,MP4, digital camera charging
Indicator
LEDs 25%, 50%, 75%, 100%
Fully charging time
About 8 hours
Lighting time
2pcs bulb: 28 hours; 4pcs bulbs: 14 hours; 6pcs bulbs: 9.5 hours
Size
Elec. box: 224*109*190mm Panel: 505*465*25mm
Weight/ctn
(Power box) N/W:25kg, G/W:26.00KG/3sets;
(panel) N/W:12.80kg, G/W:14.30kg/3pcs
2. генератор особенности солнечной энергии:
* Радио / SD-карта / U флэш-диск
* Главная освещение / Освещение для кемпинга / аварийного освещения
* Мобильный / MP3 / MP4 зарядное устройство
* Индикатор питания для напоминания власти по-прежнему
* Два способа зарядки от солнечной панели или адаптер переменного тока
* Plug and play солнечной комплект с ручкой
* Солнечный автоматический регулятор освещения: с регулируемым время выполнения, защита
3. фотографии показывают генератор солнечной энергии:
4. Упаковка и доставка солнечной энергии генератора:
Packaging of Solar energy generator
3pcs/ctn(for power box & solar panel)


carton size: 545*300*495mm(power box)

550*185*470mm(solar panel)

20ft container loading: 218cartons(654pcs)
40ft container loading: 450cartons(1350pcs)
5. Информация о солнечной энергии генератора компании:
Mindtech является производителем систем солнечной энергии, солнечные фонари, солнечное зарядное устройство, Светодиодные лампы лампы, СИД вниз свет, водить прокладки, водить трубки, водить прожектора, светодиодные наводнений света и светодиодные фонари в Китае, которые были в этой области на годы.
Наш завод Mindtech оптоэлектронных Limited. Donglian промышленная зона, Kengzi роуд, Пиншань новый район, Шэньчжэнь, основываясь на превосходной географическое положение, мы думаем больше для наших клиентов.
Мы предлагаем высокое качество продукции и умеренные цены наших уважаемых партнеров, желающих хорошее сотрудничество с вами в ближайшем будущем!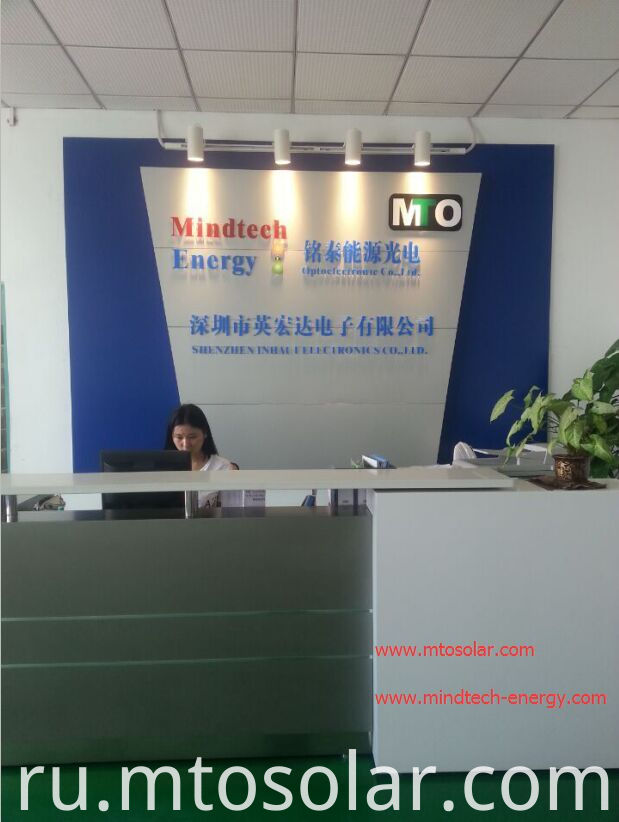 Группа Продуктов : Системы солнечного освещения с FM-радио